Children's Vision International
High-risk children have a very uncertain future, filled with despair and pain, living with the curse of their forefathers. Bettering their lives or changing their circumstances is almost impossible without God's help. For it is only God who can break a curse. The philosophy of Children's Vision International
,
Inc. is that every child has the right to be given an opportunity to be happy and to be treated like an individual. It is our hope that we not only help the child, but that we reach the family as well; knowing that if you can reach a family, a nation can be changed. In order to do that, we are using the following values:
To love and honor God above all things Kindness, forgiveness, and mercy
Order and discipline Honesty and truthfulness

Click HERE to learn more.
---
Riverside Bible Camp.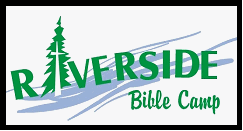 Our Mission:
to glorify God by providing a facility where individuals of all ages can know, grow in and share Jesus Christ.

Our Vision:

be recognized by those who use its facilities and participate in its ministries as a leader in providing a biblically based, cost compassionate, highly effective small camp experience.

Our Core Values:
Biblically Based: RBC will uphold its articles of faith by operating its ministries and developing its facilities in ways that reflect the Biblical foundation on which it was founded.

Cost Compassionate: RBC will offer youth and children camping experiences for under $100 per week.

Quality and Effectiveness: RBC will operate the highest quality and most effective camping facility possible within a small camp environment. (100-150)

Community Focused: RBC will develop relationships within areas that have limited or no youth/children's programming opportunities

Partnership Orientated: RBC will value and strive for partnerships with established ministries, churches and individuals that will enable Riverside to fulfill its mission, vision and the Great Commission.

Click HERE to learn more.


---